St. George Hospital ED Opened
St George Hospital's new Emergency Department was declared open by NSW Minister for Health, The Hon. Jillian Skinner, on 16 October 2014. Almost as soon as it had 'gone live' (commenced full operation) many were declaring it an 'exemplar' for Emergency Departments in NSW.
The $41 Million development took 36 months from concept to completion, and yet from the outset, siting the new facility on an existing crowded site presented significant planning and logistics challenges.
Freeing up the 3,500m2 site required demolition of existing maintenance, engineering and pharmacy services in order to accommodate 88 beds for a variety of acute emergency services and ancillary functionality. As a precursor to the construction of the new Emergency Department, a new maintenance and engineering facility had to be built, located near the northern boundary of the site.
The final design provides 8 ambulance parking bays, a 12-bed paediatric precinct, a 14-bed adult fast track with associated consulting rooms, a 5-bay triage area, 5 resuscitation beds, 32 general acute treatment beds, a 12-bed short stay unit and a mental health assessment and psychiatric emergency care unit. Creating effective and efficient relationships among the broad variety of services on this constrained site was a significant achievement in resolving design challenges. Not simply content with meeting the service demand, the structure, services and planning also allow future expansion – a further 7 levels of acute inpatient services above the new emergency department itself.
Project architect Andreas Dimakopoulos said 'both ED Doctors and management have expressed their satisfaction with the design and the implementation process'.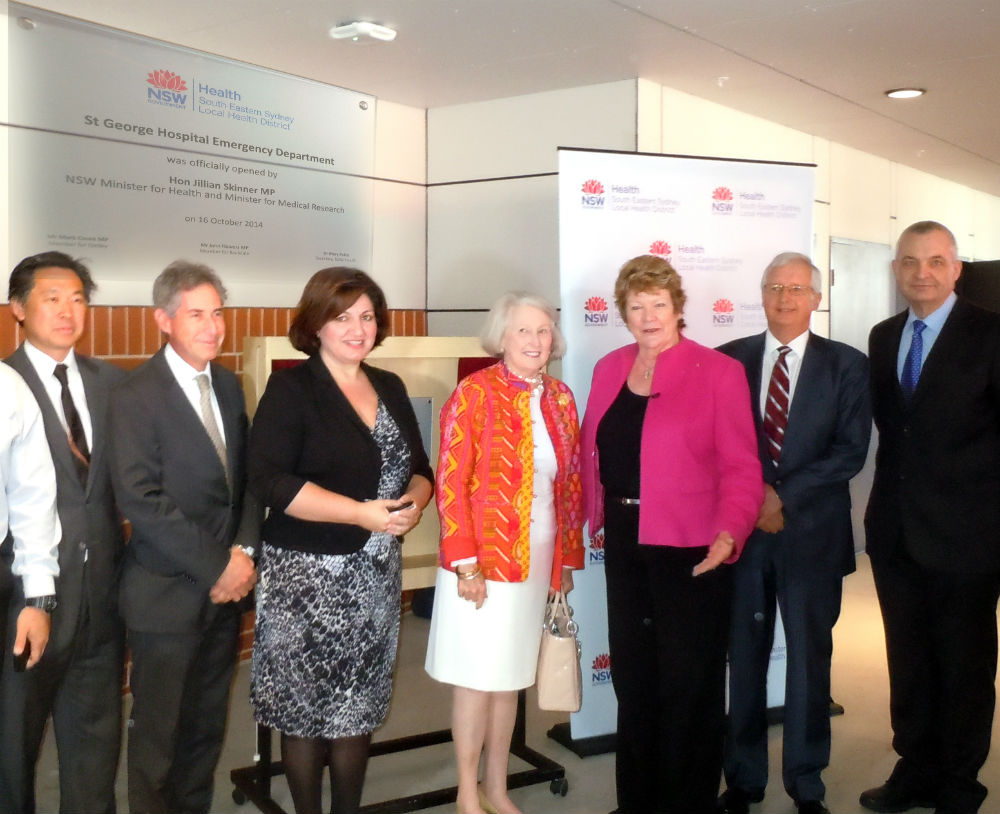 Close collaboration with clinicians provided meaningful opportunities to develop and refine spatial planning and design, resulting in a facility that supports new effective and efficient models of emergency care and improves the flow of patients through the department.
The Minister for Health noted that improved performance in this Emergency Department will become evident as the design enables a smooth flow of patients through the department to discharge home or into the inpatient wards.
HPI is proud to have been instrumental in his fantastic outcome and to lay the foundation for meaningful opportunities for future developments.